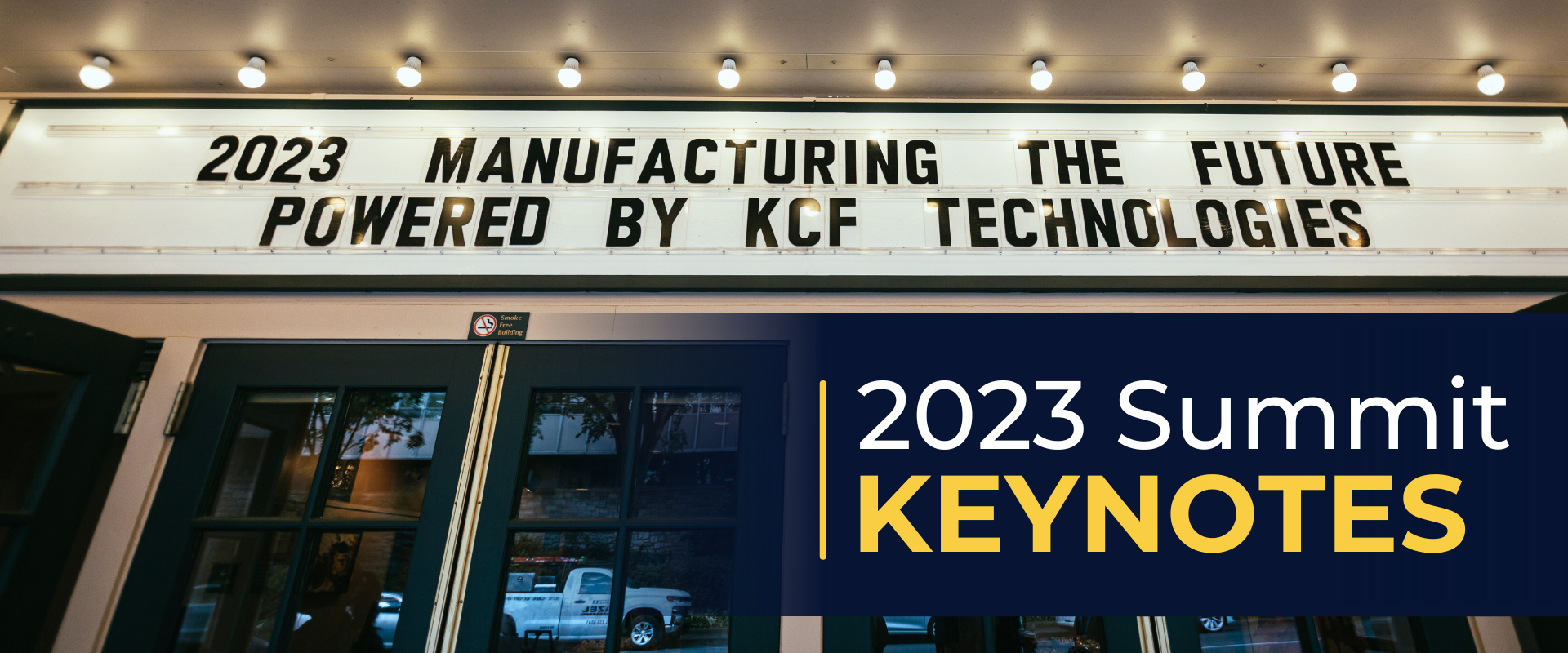 Watch the 2023 Summit Keynotes
Click on the PLAY buttons below to view each Keynote speaker.
Opening Keynote: Manufacturing the Future
These technology revolutions affect all businesses, but we in this community, we know something that average people don't know, and that's industry is different. We know that delivering real change in industry is difficult. Unlike consumer facing businesses or in software companies that are focused on clicks or ad revenue, you do real things with real consequences. One single pump or bearing failure could cause a catastrophic fire, shut down a plant costing millions of dollars of lost productivity or even kill someone.


JEREMY FRANK
Co-Founder and CEO
KCF Technologies
The Pulping Reliability Challenge
And the value of that, with KCF, has basically been upskilling our plant. It's as if we have added multiple excellent vibration technicians to our organization because they're no longer wasting time walking around with a box in their hand. They're spending more time thinking about the troublesome assets amongst the hundreds and thousands of assets that we have, and they're spending time thinking about the most important pieces.

CA MCDONALD
Sr. Director of Reliability
RYAM
The Case for Digital Transformation
Some suppliers, when you ask them a question, they're going to send you an invoice and look for a deal before they take a phone call...And so that is not the type of partner we prefer to work with. You know, a mutual benefit says that we'll pick a partner at scale because they make sense and, you know, we'll have a good service relationship. And we have that with KCF.
DAVID BONFANTE
Senior Director of Asset Health
Georgia-Pacific
Interested in viewing our 2022 Keynotes?
Click the button below to view our 2022 Keynote speeches.
2022 KEYNOTES